Eco-friendly Baby Products You Should Start Using
You're expecting a new baby and want to make sure he or she is secure, healthy, and content in their new home. As a result, you'll want to stock up on some of the best green baby supplies available. Everything from eco-friendly infant basics to eco-friendly toddler products will be covered in this thorough guide. That way, you won't have to be concerned about chemicals or environmental damage when purchasing your necessities.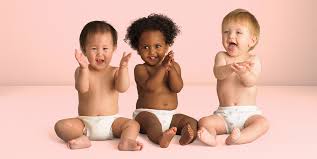 Why Plastic-Free Baby Products Are Necessary
We frequently buy plastic things for our children without giving them a second thought. It's safe, after all, because it's labeled "BPA-free.". Not only that, but when you don't need plastic anymore, it's nearly impossible to get rid of without releasing harmful chemicals into the environment or our bodies. Most plastics cannot be recycled and decomposition takes hundreds of years. As a result, practically all of these plastic-free and toxin-free eco-friendly baby goods are available. The best part is that many of the best zero waste baby supplies can be found at some of the best online baby stores in malaysia.
Diapers, of course.
It's difficult to manage diapers. Having a new baby means you'll be extremely busy and exhausted, so you'll want something that's simple to manage. On the other hand, you do not want to abandon your child in a society dominated by disposable diapers made of non-recyclable polyethylene plastic and leaking harmful chemicals and microplastics when they break. Cloth diapers are the most environmentally responsible solution, without a doubt. Cloth diapers are a great option if you decide to go that route. All-in-ones, fitteds, and swim diapers are among the many options available. Disposable diapers like these Eco by Naty are a great option if you try cloth diapering and find that it doesn't work for you. The materials used to make these diapers are biodegradable and derived from plants. Because they don't include anything harmful like parabens, VOCs, latex, or scents, they're perfect for vegans. 
Bottles for newborn babies
Plastics can leach toxins into your baby's food and drink, as we've already discussed. This is dangerous. When my kid was born, I made the conscious decision to use only glass baby bottles that were free of any plastic. You don't have to be concerned about your kid accidentally breaking a bottle now that there are so many distinct safety-designed bottles available. As soon as your child is ready to stop using a bottle, you may move to one of these non-plastic sippy cups that are better for their health. You should also get organic cotton burp towels and bibs to help with feeding time and keep them clean.
Bowls for Feeding
You'll need a technique to feed your infant once he or she is weaned off of milk and on to solids. If you're concerned about the plastic in your baby's food, use silicone or bamboo bowls instead of plastic. Sections in this silicone learning baby plate and this silicone learning baby bowl help segregate food and calculate healthy portions, making them perfect choices. Additionally, the suction cup base helps to keep spills to a minimum. Become these stainless steel containers to hold food when your children get older and you start preparing lunches for them so that it's a waste-free meal. Purchase a couple of containers today while they're cheap and easy to use.